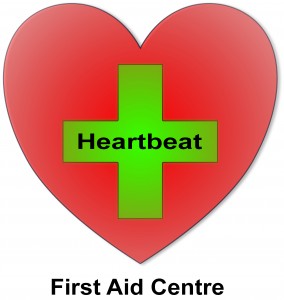 Are You Prepared?
We all live with the ever-present threat of commonplace illnesses and injuries. Such situations remind us that events often give rise to medical emergencies at home, in the school playground, when involved with leisure activities and at work. All too often it is only when an accident occurs that we fully appreciate the need to prepare our children, family, friends, and employees for handling such situations. Now is the time to take stock of your first aid requirements and preparedness at home and at work.
Are you really ready to respond to medical emergencies with confidence should such situations arise? 

Have you been trained to meet regulatory requirements in CPR and First Aid at Work?

Is there adequate First Aid provision in place?

Are you prepared?
We believe everyone should have basic life saving first aid skills from a young age and into adulthood. Here at heartbeat we are committed to deliver high quality, affordable training where you can make the difference and save someone's life.    
Heartbeat offer First Aid Courses for sporting clubs, schools, nurseries, families, community groups, child care providers, businesses and any members of the public who want to learn first aid.
We can offer several basic first aid courses and a variety of First Aid at Work Course options.
All participants are provided with;      
Up to date learning materials such as full colour manuals and DVD's
Wall certificate
Certification Card